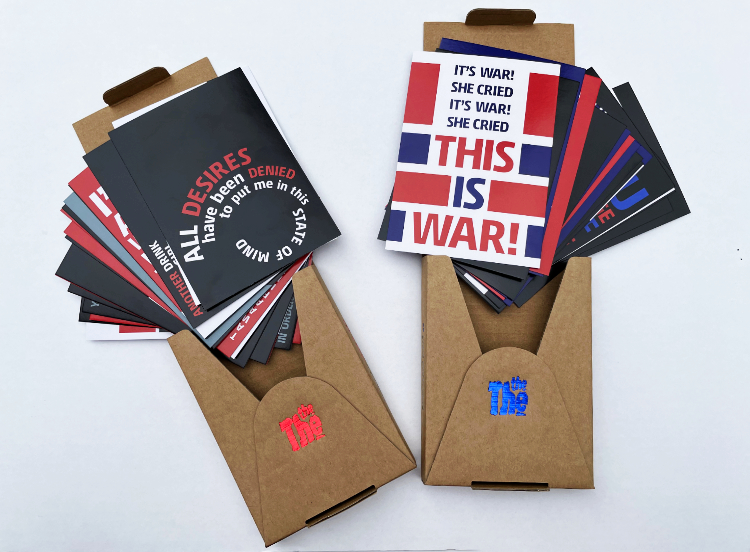 THE THE has so far announced two volumes of Lyric Postcards, available to purchase from the website shop. Every volume is comprised of 25 cards with 25 lyrical quotes from THE THE's catalogue: each line pondered-over, selected, thoughtfully designed and beautifully printed on heavy, high-quality card. The reverse includes a place to write your own words and also provides the song and album from which the lyrics come. Each set of postcards is encased in a custom, heavyweight, cardboard box heavily de-bossed with vibrant, metallic foil.
Volume I: Love & Sex
Volume II: War & Politics
Lyric Postcards Bundle
And more volumes coming soon…
Each Lyric Postcard volume also comes with an accompanying Spotify playlist, including all of the THE THE songs featured within the set as well as songs chosen by Matt with the respective volume's subject in mind. Listen to Love & Sex HERE and War & Politics HERE.
We're intrigued to hear your stories, thoughts and anecdotes. Write on a favourite Lyric Postcard and send back to us. We'll share images of your cards and words on our social media channels! Post to: CINEOLA RETURNS, PO BOX 78159 LONDON EC2P 2SZ