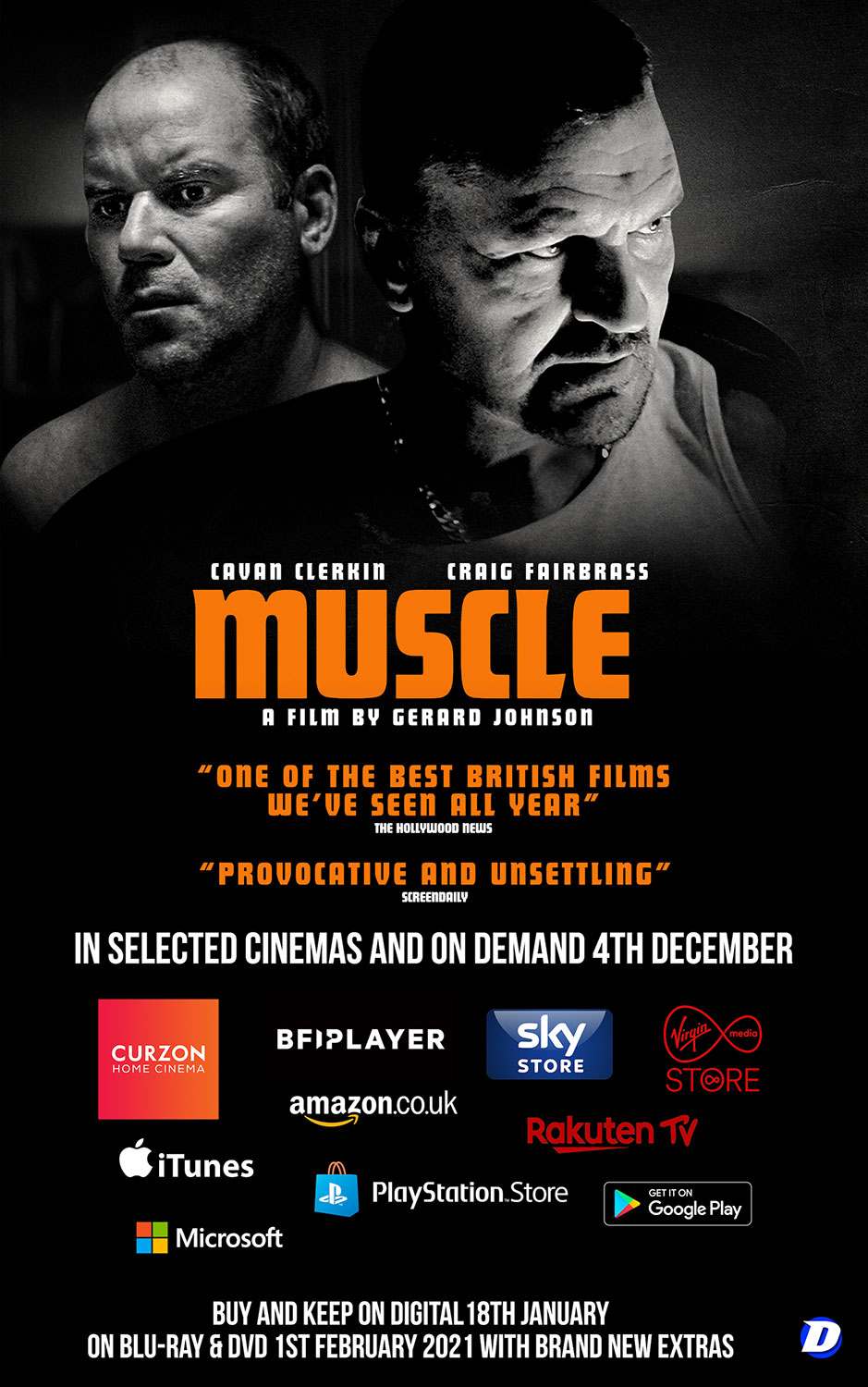 The brand new Muscle soundtrack is released December 12th. It is now available for pre-order exclusively from our website shop. It will be in UK stores and online from January 15th.
This deluxe Cineola edition – volume 7 in the series – contains a CD of original music inside a hardback 84pp book containing over 70 photographic stills and set location pictures from the film plus director's notes from Gerard Johnson and a foreword by film writer, Jason Wood.
Muscle is currently being screened in UK cinemas and streaming on-demand across all platforms. The film premiered to critical acclaim at the London Film Festival in 2019 and lead actor Cavan Clerkin picked up the best actor award at the prestigious Tallinn Film Festival in November 2019.
The soundtrack is subtly gorgeous…by THE THE, art rock's most ungoogleable band
–TIME OUT
A low dissonant score from THE THE creates the unsettling atmosphere of classic dystopian sci-fi
-THE TIMES
Extraordinary…Remember the shock of seeing Mickey Rourke in The Wrestler after his wilderness years? We are in that sort of territory
-THE GUARDIAN
A striking and atmospheric piece of work that crackles with tension…with echoes of Fight Club
-SIGHT & SOUND
A protein powder keg of raging testosterone
-LITTLE WHITE LIES