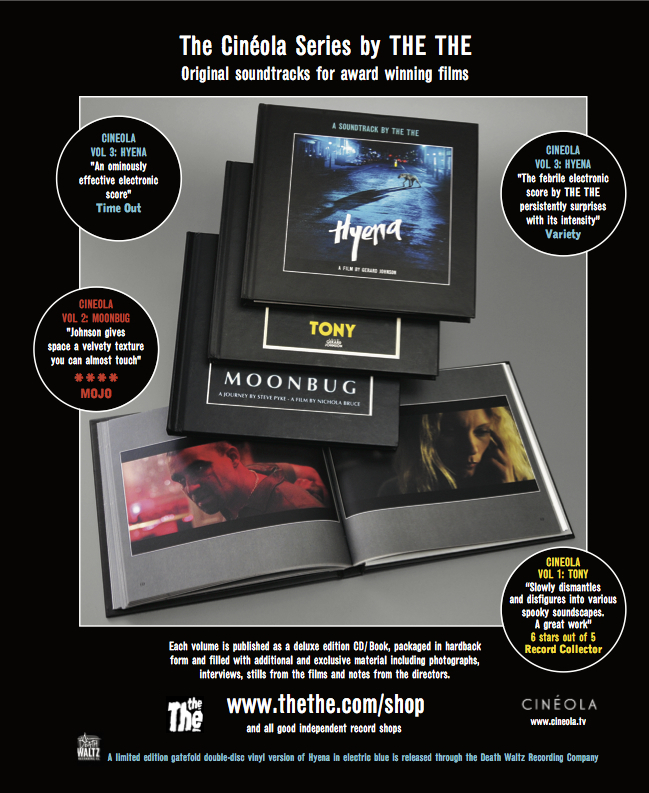 We are pleased to announce the release of Hyena, soundtrack to the film of the same name. Released to coincide with the feature film's release on March 6th it is available for purchase through this website.
Hyena is the third volume in the Cinéola series of film soundtrack releases and follows the critically acclaimed soundtracks for Tony (2010) and Moonbug (2012).
Each release is published as a deluxe edition CD/Book, packaged in hardback form and filled with additional and exclusive material including photographs, interviews, stills from the films and notes from the directors.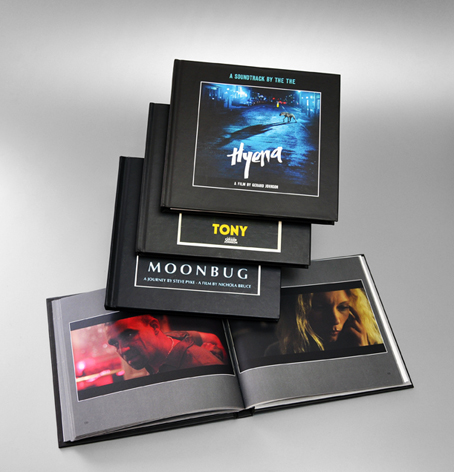 Cinéola, the independent film soundtrack company, was formed by Matt Johnson in 2005, since when he has composed distinct soundtracks for numerous documentaries and feature films.
Cinéola have also signed an exclusive licensing deal with boutique soundtrack label Death Waltz Recording Company (known for their work with legendary composers and directors such as John Carpenter, Richard Kelly, Alan Howarth and Fabio Frizzi) to release vinyl editions from the Cinéola catalogue.
Released in UK cinemas on 6th March, Hyena was written and directed by Gerard Johnson and follows his critically acclaimed debut, Tony. The film was recently announced as winner of the Official Fantàstic Òrbita prize in the 'Best Feature Film' category at the Sitges 2014 film festival and Peter Ferdinando triumphed in the 'Best Actor' category at the Les Arcs film festival.
The film reunites Johnson with Peter Ferdinando (A Field in England, Starred Up), who is joined by Stephen Graham (This is England, 'Boardwalk Empire'), Neil Maskell (Kill List, 'Utopia'), MyAnna Buring ('Downton Abbey', The Twilight Saga), Elisa Lasowski (Eastern Promises, 'Game of Thrones'), Tony Pitts ('Peaky Blinders', War Horse), Richard Dormer (Good Vibrations) and Gordon Brown (The Riot Club, Bronson).