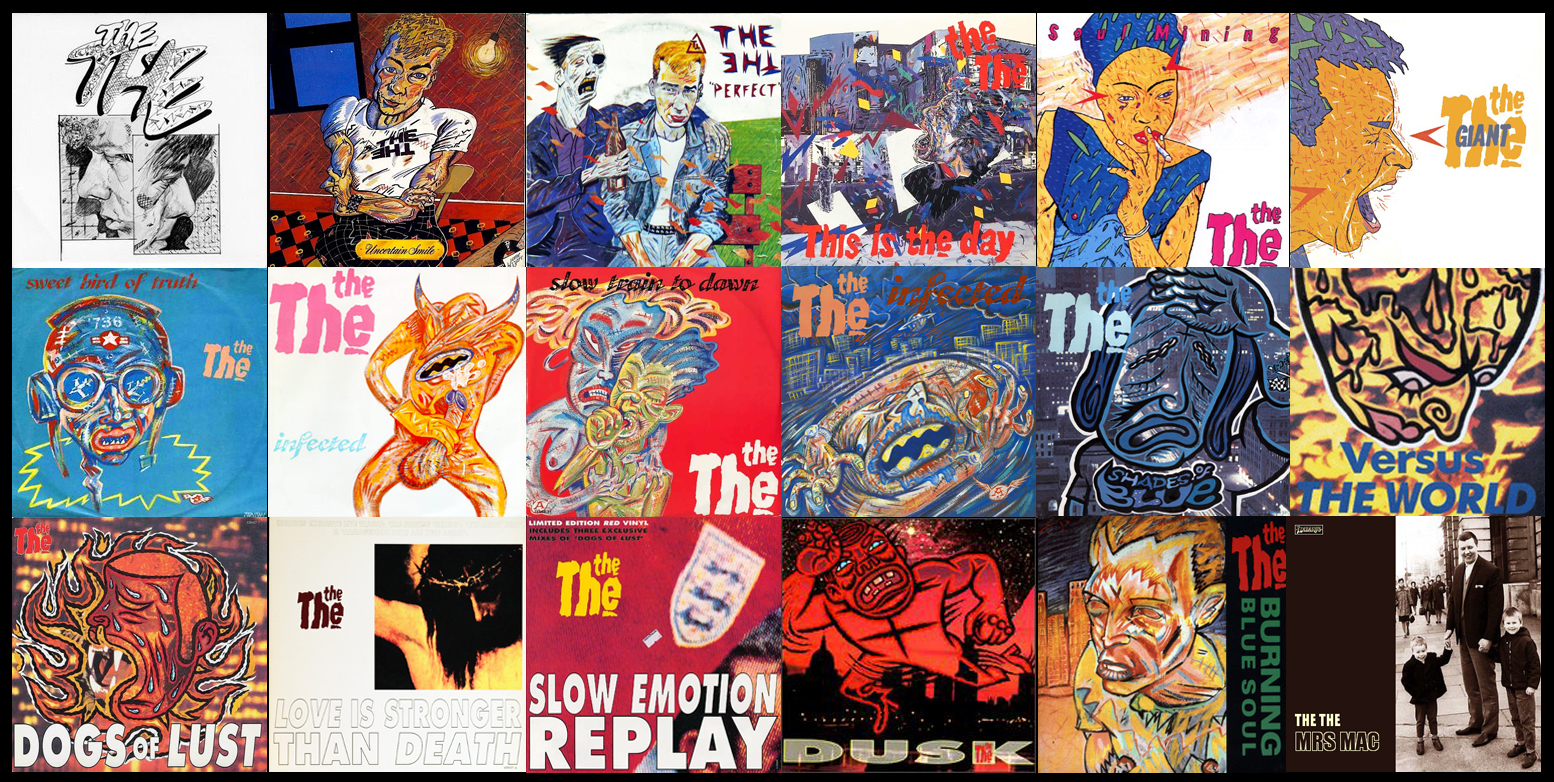 ANDREW JOHNSON / ANDY DOG – 6/1/59 – 18/1/16
Back in April 2012 – the same week his youngest nephew was born – Andrew was diagnosed with a particularly aggressive type of brain tumour. He was given approximately 6 months to live. Yet he continually confounded his medical team by outlasting their predictions – he got his driving license back two years after the original prognosis and even bought and rode a new racing bike. It seemed like he was getting back to his old self and he and I excitedly hatched plans for collaborating on a new book project of his artwork.
Yet, ultimately this was a battle that just couldn't be won and Andrew passed away on Monday morning. We were with him all the way through and he was surrounded by love until his last breath.
I never knew the true meaning of the word stoic until witnessing first hand the way he dealt with this horrific disease. Not a single word of complaint or self pity was uttered throughout his ordeal. Whenever I'd tell him how brave I thought he was, in typical Andrew fashion he'd just say "bravery and courage have nothing to do with it as they involve a choice but what choice do I have but to just deal with it?"
Anyone who knew Andrew will remember not only his huge talent as an artist and his perceptiveness and loyalty as a person but also his wicked, dark sense of humour. He and I had a very intense, complex relationship and we shared a childhood filled with creativity and fun. We also shared plenty of arguments and punch-ups over the years too!
After losing our beloved brother Eugene back in 1989 and our beautiful mum a decade later we really thought our dad and the rest of our family would be spared further tragedy. At this moment in time there are just too many tears and too much sadness for us to think clearly but my younger brother Gerard and I will do our best to carry on down the creative path our big brother first led us onto many years ago.
Andrew was, and will always remain, the single biggest influence and inspiration upon my life and career.
See you on the other side brother xxx