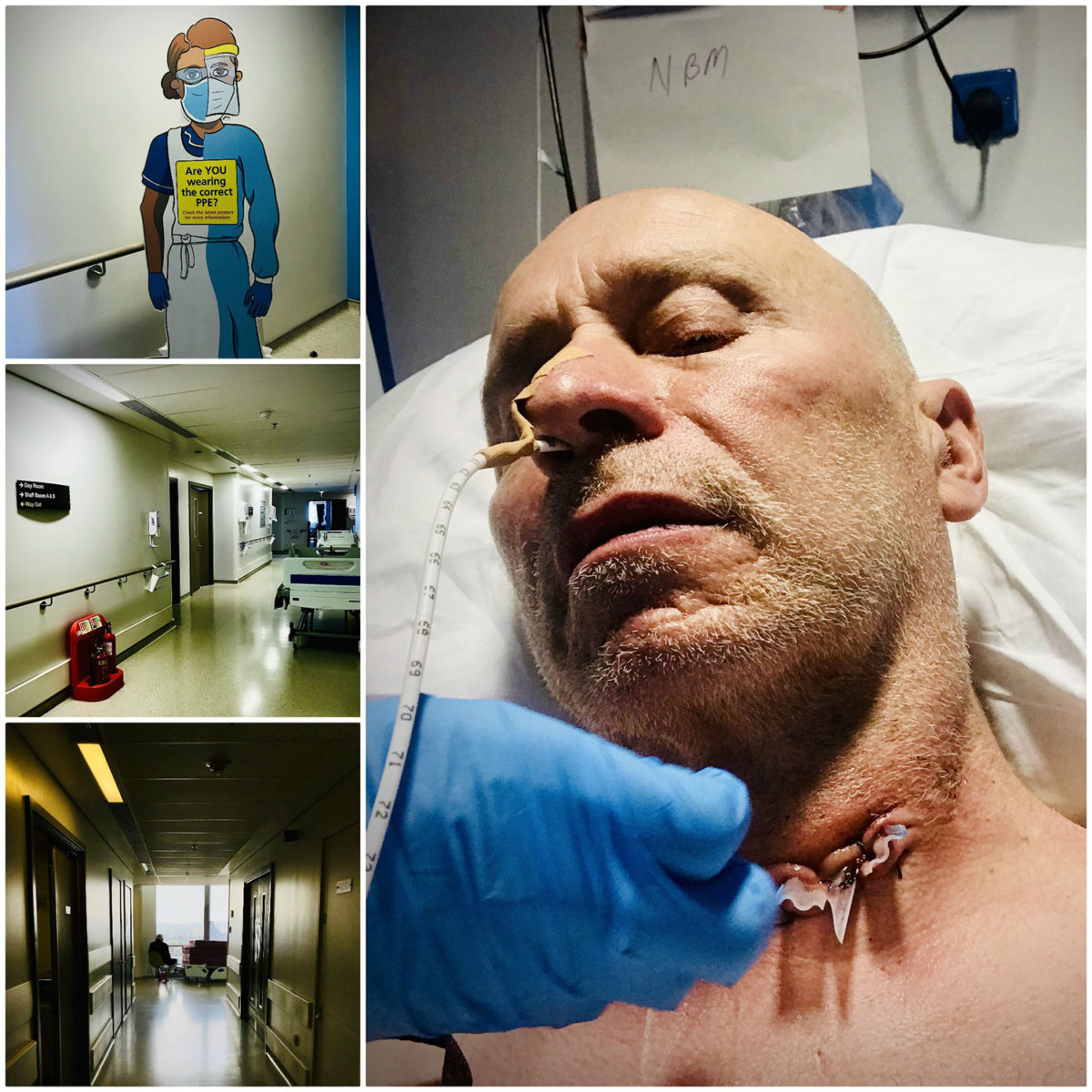 Well, what a year 2020 is turning out to be. Viruses! Lockdowns! Riots! – And for me personally a close shave with the grim reaper.
There have been various rumours circulating about the state of my health recently so I thought I'd take this chance to clarify the situation.
Firstly, I'd like to thank everyone – from family and friends to friendly strangers – who have sent so many thoughtful messages of support. It has really kept my spirits up.
I'd also like to take this opportunity to publicly thank the skilled and dedicated NHS surgeons, doctors, nurses and staff at the London Royal Hospital for saving my life. Several weeks on and I'm now making good progress and recovering my old vim and vigour.
Now, I'm a naturally active person, with no underlying health issues and with similar weight, fitness and energy levels as in my 20s and 30s, so no one was more surprised than me to find myself trapped inside a hospital at the height of the Covid-19 crisis. It was like a surreal masked ball, not being able to see most people's faces plus no family or friends of patients allowed in the hospital.
What happened was that a throat infection took an unexpected and freakish turn that could easily – if I wasn't in the right place at the right time – have concluded with me checking-out a few days after the unfortunate Florian Schneider.
But despite my neck doubling in size and feeling like a vampire squid had taken up residence – expanding and tightening its tentacles throughout my throat and chest – I pleaded with the doctors not to slice me open in such a delicate area – "I'm a singer!" I gasped. "It's my profession! Just give me more antibiotics!" The head surgeon and his team gathered around my bedside and gravely explained this was not a matter of tone of voice but of life and death.
Anyway, what followed was one the weirdest episodes I've experienced in many years and – as my friends and family can testify – I have a high capacity for weirdness. Let's just say the general atmosphere experienced inside my morphine-drenched mind in those post-op days was like a combination of the space station in Tarkovsky's Solaris, the hospital in Lars Von Trier's The Kingdom, the gloomy foreboding of David Lynch's The Elephant Man and perhaps some of the general paranoia from Evelyn Waugh's The Ordeal Of Gilbert Pinfold. One of these days I may write about it in more detail.
But thankfully – despite me looking like I'd had a nighttime visit from a particularly vicious member of the Corleone family – the operation was a success. Doctor's orders mean I cannot sing for the next six months and even when I can I'm not sure if I'll sound like Howlin' Wolf or Tiny Tim! Hopefully I'll still sound like myself.