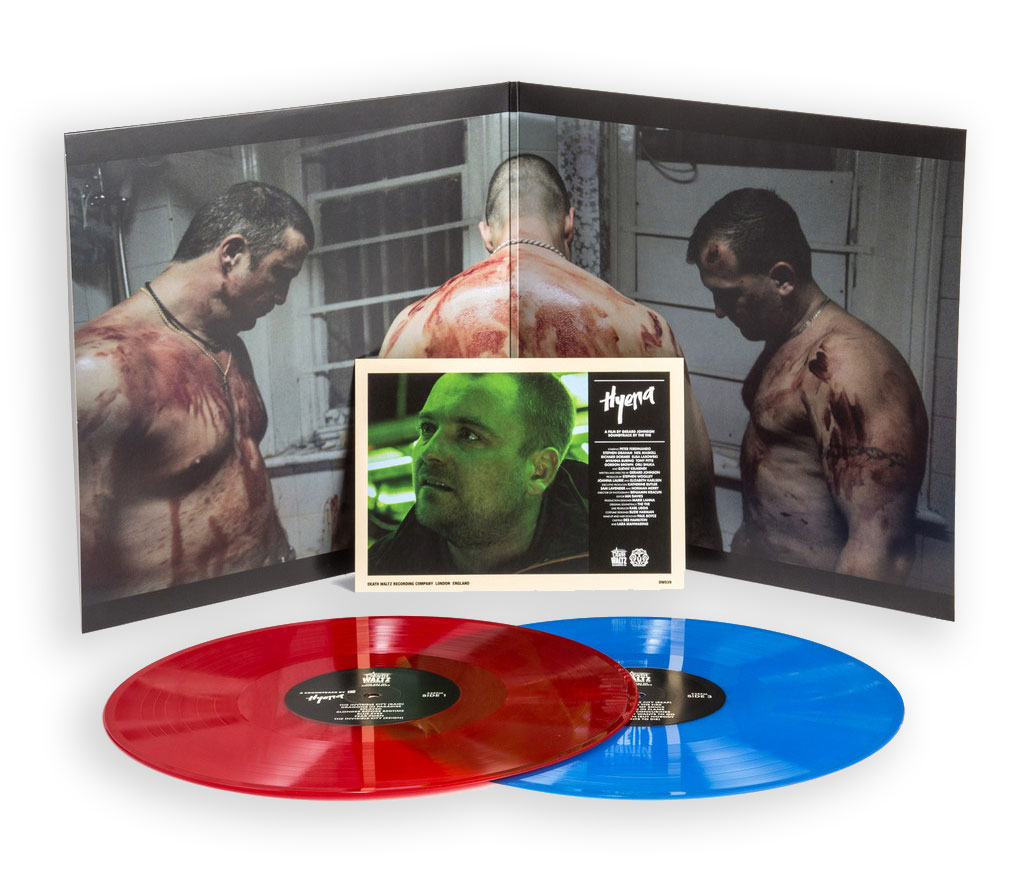 A note from Death Waltz Recording Co's Spencer Hickman
Matt Johnson's The The holds a very special place in my heart; Soul Mining (their debut album proper) is one of my all-time favourite records and still spins on my turntable regularly, as do its follow ups Infected & Mind Bomb. I consider Matt to be an exceptional songwriter and was saddened when he shied away from recording and performing back in 2002. However, some consolation was provided when he started to concentrate on soundtrack work, starting with his brother Gerard's directorial debut Tony (which is an incredibly chilling serial killer film if you haven't seen it) and well, you could say I was delirious when a mutual friend subsequently introduced me to Matt, suggesting that Death Waltz would be the perfect fit to release his soundtracks on vinyl.
I am really honoured to be releasing Hyena (once again directed by his brother); the film is an utterly brutal and devastating look at police corruption and human trafficking, and packs one heck of a punch, truth be told. The score on the other hand is dark, beautiful and unnerving; a fantastic doomy mix of electronics and more traditional instruments, touching on everything from Krautrock to industrial to techno, but always keeping melody and incredible tonal range at the forefront. It's also unmistakably the sound of The The, featuring Johnson's first vocal in 13 years on the mournful and devastating "Everybody Wants To Go To Heaven (But Nobody Wants To Die)".
So here you have it: a brand new The The record, on sale tomorrow, housed inside a leather look gatefold sleeve that comes with a full colour booklet featuring sleevenotes from Johnson, a lobby card and two custom colour records (the second of which features an etching of the band's logo on side 4), all wrapped up in the traditional DWRC Obi strip. I'm intensely proud of this record and I hope you like it.
– Spencer Hickman