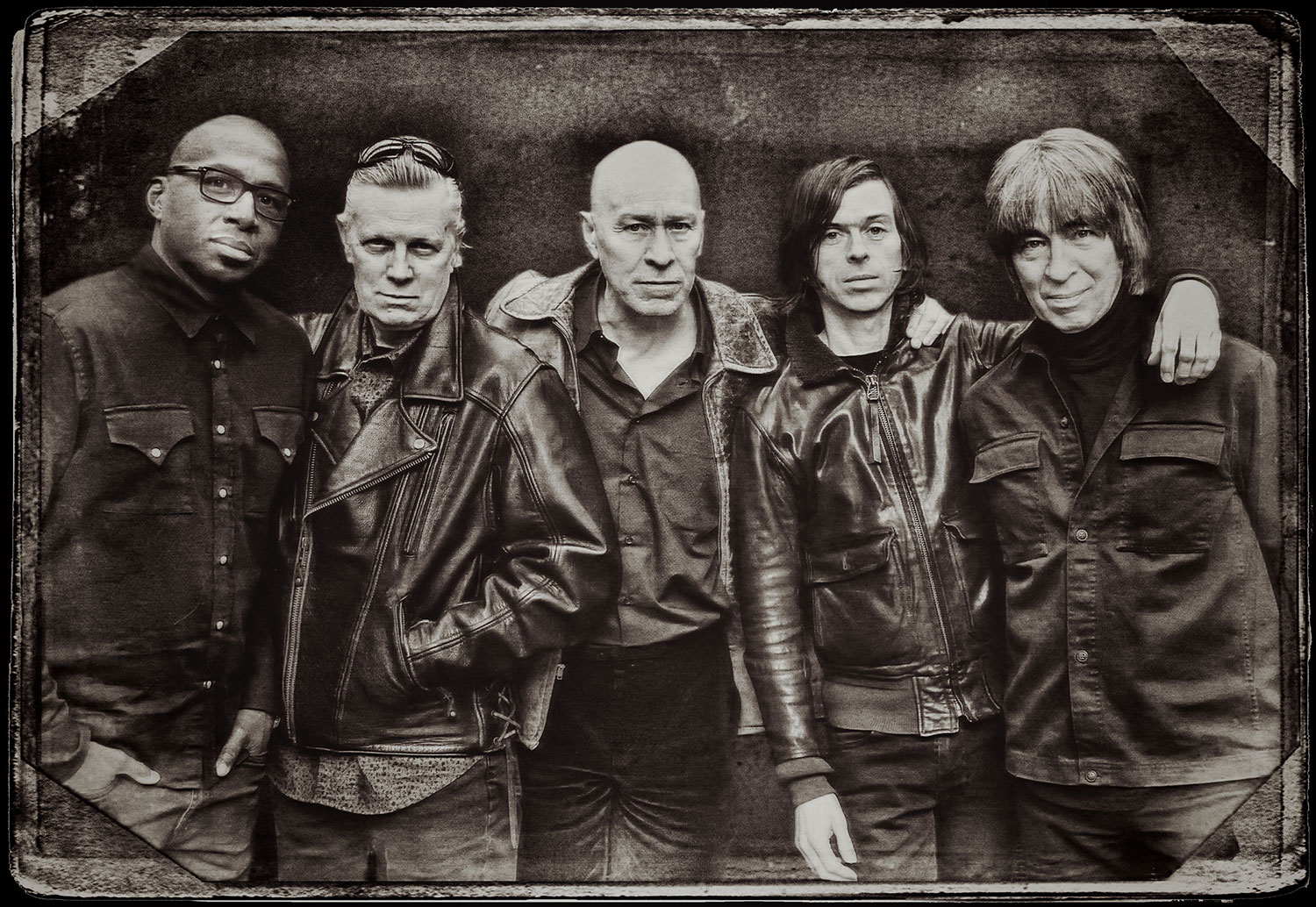 Currently preparing for their shows at The Royal Albert Hall, Brixton Academy and The Troxy in London, all of which sold out within minutes of going on sale, plustheir sold out headline slot at Heartland Festival in Denmark and sold out show at Münchenbryggeriet in Stockholm in the first week of June, THE THE have announced the full band line up.
Alongside Matt Johnson, the line-up features a member from each of the three previous THE THE world tours; James Eller on bass (representing the 'Versus The World' tour), DC Collard on keyboards (representing the 'Lonely Planet' tour) andEarl Harvin on drums (representing the 'Naked' tour).
They are joined by 'new' member, Barrie Cadoganon guitar who has played with his own band Little Barrie as well as Primal Scream, Edwyn Collins, Thee Hypnotics, Damo Suzuki, Spiritualized and The Chemical Brothers amongst others.
Talking about the line-up and forthcoming shows, Matt Johnson said:
For this tour I wanted to strip down many of the songs and actually reduce the sonic palette. We won't be using any samplers, click-tracks, sequencers or synthesizers. It's just five musicians performing reinterpretations of my catalogue. The songs are not supposed to be reproductions of the album versions and many of them don't sound like they do on the old recordings.
The '2018 Comeback Special' will also include artistic contributions from a variety of longtime THE THE collaborators, including show designer Kate Wilkins, who worked on the 'Naked' tour in 2000, and audiovisual collage artist Vicki Bennett (aka People Like Us) who has created the kaleidoscopic video installation for the tour. DJ Foodwill open at the three London concerts and other UK shows. He'll be hosting a Radio Cineola session and spinning a live, improvised collage of nearly four decades worth of The The material into a freeform 'Cineolascape'. Imagine tuning into a random radio station one night and hearing slices and segments of Matt's career blended together to give the audience a flavour of what's to come before The The take the stage. Support is provided in Dublin and New York by Xordox, the latest project of long-time associate JG Thirwellwho has known Matt Johnson since 1981.