SEPTEMBER 2018
3rd
Newcastle
University Students Union (SOLD OUT)
4th
Glasgow
Barrowlands (SOLD OUT)
5th
Glasgow
Glasgow Royal Concert Hall (SOLD OUT)
7th
Birmingham
Digbeth Arena TICKETS
8th
Portmeirion
Festival No.6 TICKETS
9th
Bristol
St. Philip's Gate Arena TICKETS
14th
Boston
Orpheum Theatre TICKETS
16th
Brooklyn
Brooklyn Steel TICKETS
17th
New York
Beacon Theatre TICKETS
19th
Toronto
Sony Centre for the Performing Arts TICKETS
21st
Detroit
Royal Oak Music Theatre (SOLD OUT)
22nd
Chicago
Riviera Theater (SOLD OUT)
24th
Los Angeles
Ford Theatre (SOLD OUT)
25th
Los Angeles
Hollywood Palladium TICKETS
27th
San Francisco
The Masonic TICKETS
OCTOBER 2018
2nd
Sydney
Sydney Opera House TICKETS
3rd
Sydney
Sydney Opera House TICKETS
4th
Melbourne
State Theatre (SOLD OUT)
5th
Melbourne
State Theatre TICKETS
The The have also teamed up with Twickets – the fan-to-fan ticket resale platform – to allow ticket holders who can no longer attend a show to sell them on to other fans at no more than the price they originally paid. Twickets was set up to counter the profiteering resale sites which encourage ticket touting.  http://thethe.twickets.co.uk/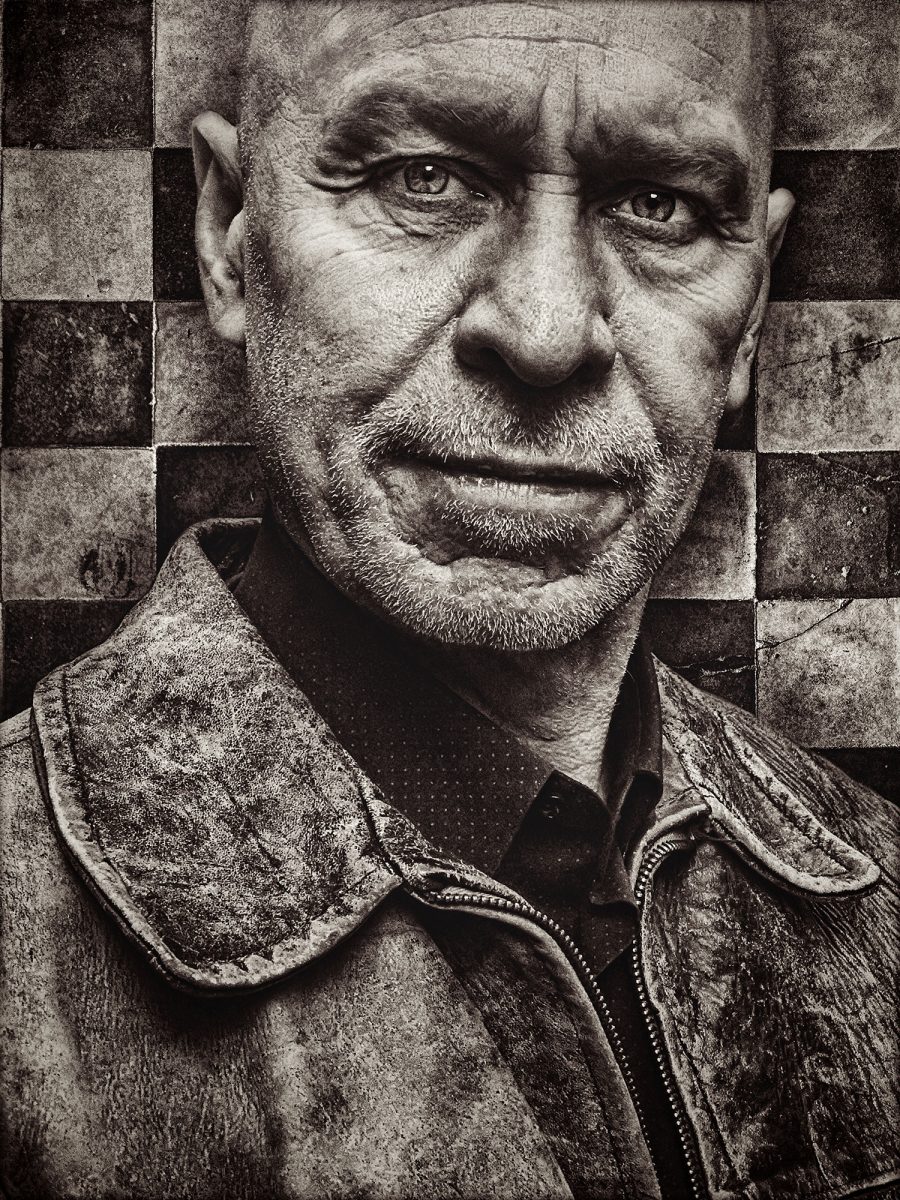 Photograph: John Claridge
For this tour, I wanted to strip-down many of the songs and actually reduce the sonic palette. We won't be using any samplers, click-tracks, sequencers or synthesisers. It's just five musicians, performing reinterpretations of my back catalogue. The songs are not intended to be reproductions of the album versions, and many of them don't sound like they do on the old recordings. Some of the songs do, but if people really want to hear the albums, they should just put on headphones and listen to the albums.
Intentionally, we have a limited amount of sounds at our disposal, and so we have to work a bit harder as we can't rely on recreating the exact sounds from the album. A lot of the decisions are therefore based on creating new arrangements. It's making sure there is space for everybody but that—most importantly—the emotional force of the songs continues to shine through.
I'm now a very different person to the one who wrote and recorded these songs. I've tried not to disturb their soul but rather just distil them to their essence whilst adding the flavour of this particular line-up. It's important for me to be surrounded by people I like, trust and respect. Each one of these musicians is a band-leader or musical director in their own right. I've worked with many wonderful musicians over the years, and I always find the best ones to be the most humble and hard working. They deserve acknowledgement. What people might be disappointed to learn about The The, however, is that, contrary to our public image, much of the time behind the scenes is actually spent laughing, joking and playing pranks!
I also wanted the line-up for the 2018 Comeback Special Tour to be a representation of my career to date. I've only done three world tours—which is not much for a career of nearly 40 years—and so I thought I would choose one member from each of those touring bands. For this new tour I wanted to find a new member. I asked my friend Johnny Marr if he could recommend me a lead guitarist which he could.
On keyboards: DC Collard
Photograph: John Claridge
Matt Johnson: I've worked with DC Collard for many years. In fact, I've worked more with DC than with any other musician I know. Apart from The The Versus The World, Dusk and Lonely Planet, he was also my co-arranger on the album of Hank Williams songs we worked on together, Hanky Panky. He is a wonderful keyboard player, and we have similar taste in keyboard parts, and so he knows just what I like. When you have a long musical working relationship, there is almost a form of telepathy that develops—an intuition that can make working very swift and frictionless. DC is also one of those people you can place in any situation and who will instantly feel at home—whether sharing a cup of tea with a granny or lying horizontal in a dimly lit opium den in Shanghai. He has played with Subway Sect, Jo Boxers, Billy Ocean, and Rita Coolidge, amongst many others.
DC Collard: At the beginning of rehearsals, Matt told us, 'I have four musicians who are artists in their own right that each contribute with ideas, experience and talent.' As a band, we all listen to one another and are able to view the whole, rather than just being focused on our individual parts.
On drums: Earl Harvin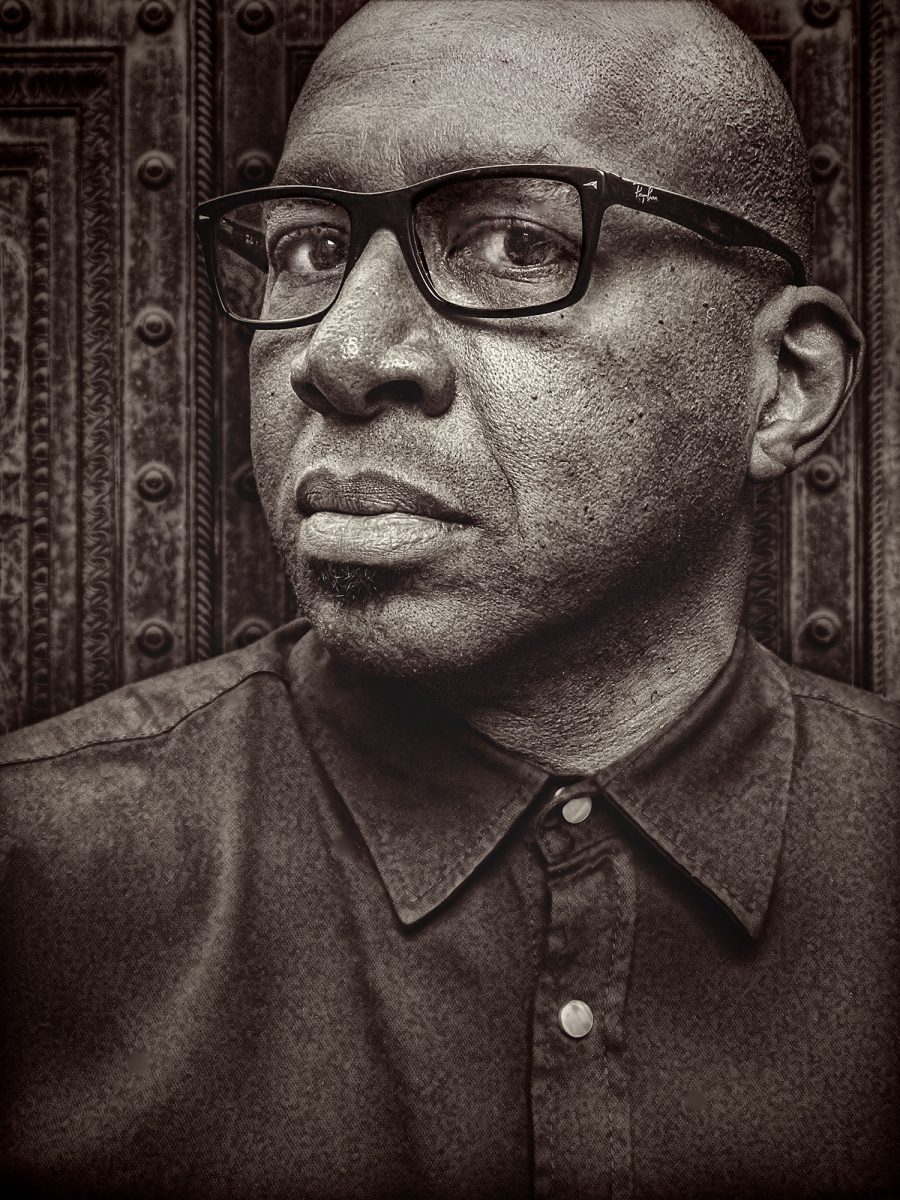 Photograph: John Claridge
Matt Johnson: I worked with Earl Harvin on the Naked Self album, subsequent Naked world tour, plus a couple of recordings for the 45RPM album. I was always impressed by his work ethic, but also the intelligence he brings to bear on the projects he works on. Originally a jazz drummer, he's also very versatile and a musician who can play extremely sensitively, as well as very powerfully. The drummer is a band's engine, and he is somebody who really drives us and binds us together. His timekeeping is impeccable, but he doesn't just concentrate on the drums; Earl is a deep thinker—and a composer and producer in his own right—and, consequently, very aware of what everyone else in the band is doing. He also possesses a very charismatic stage presence. He has played with Earl Harvin Trio, MC 900 Foot Jesus, Tindersticks, Seal, AIR, Art of Noise, and Richard Thompson, amongst many others.
Earl Harvin: For me, the 'inside energy' of Matt's music lies within the lyrics, first and foremost. The lyrics address society, government and capitalism. Certainly, some of the sentiments and criticisms expressed in the past regarding these issues still have plenty of resonance in 2018 and adds an element of urgency to the music. Performing the songs with political content makes what we are doing as a band relevant and current, not just something to be admired through the lens of nostalgia.
On lead guitar: Barrie Cadogan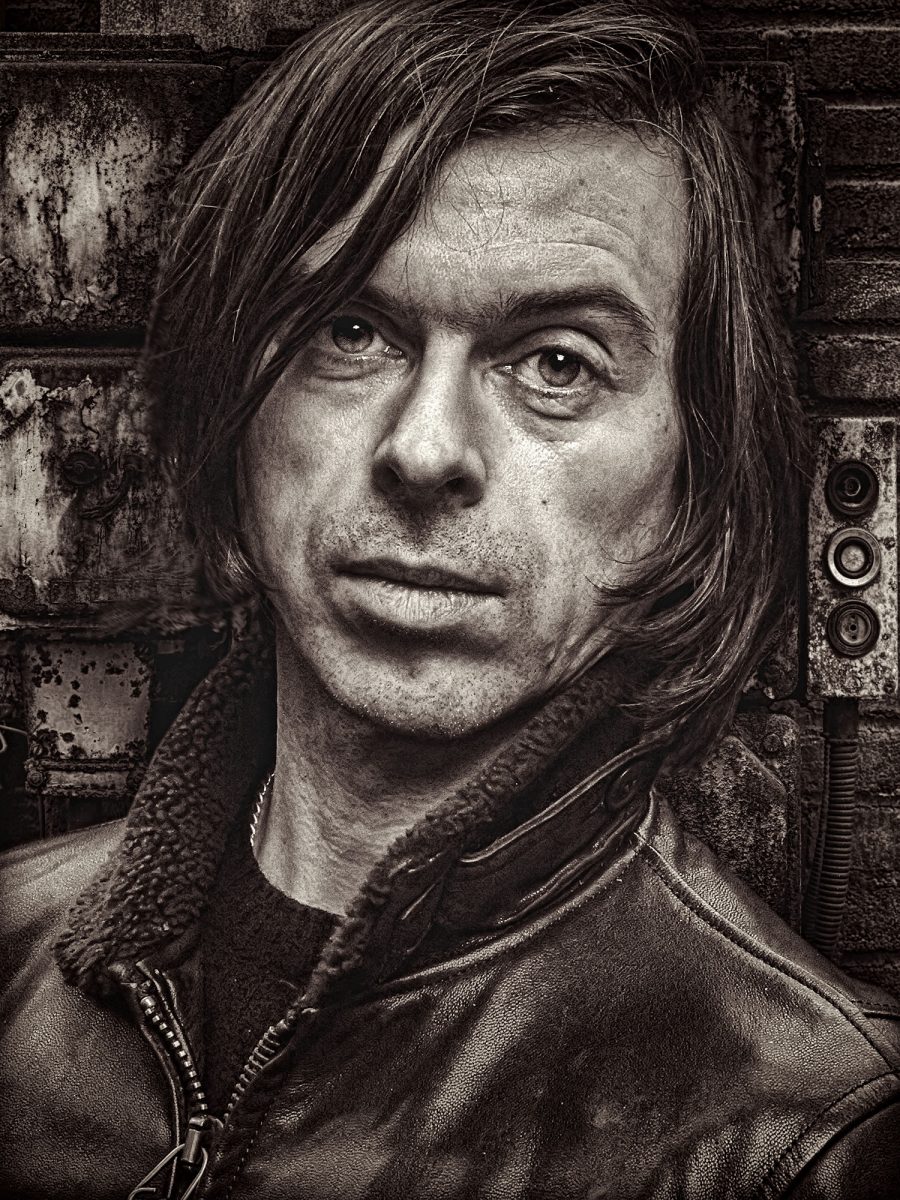 Photograph: John Claridge
Matt Johnson: I asked my old friend Johnny Marr to recommend a guitarist, and the first name he suggested was his friend 'Little' Barrie Cadogan. Coincidently, two months previous to that conversation, I had 'Shazamed' Little Barrie when I heard some of his band's music on the TV show 'Better Call Saul'. I loved the style of playing, but, for some reason, I assumed he was a California-based musician. 'Born in Nottingham but brought up in the Delta' is what Johnny said about him, and he set us up for a meeting the next day. I liked Barrie as soon as I opened the door—he's a very soulful, enthusiastic person, and very knowledgeable about his instrument. He possesses a very raw, bluesy sound, but one that is also very melodic and sensitive—perfect for this new line-up. Barrie's also a good singer. He has played with Little Barrie, Primal Scream, Edwyn Collins, Thee Hypnotics, Damo Suzuki, Spiritualized, The Chemical Brothers, amongst many others.
Barrie Cadogan: In Matt's music, there are many great musical moments, but it's the spirit and soul in his songs that really gets to you. He is such a good writer and artist, there's a potency in it, whether that be something tender or more hard-hitting. The sentiment of the song is driven by a combination of his words and vocal delivery, the emotion in what he's singing about and the music he puts around it. Matt is also a great arranger. For example, in I've Been Waiting For Tomorrow, I love how the pounding drums and overlapping bass and jagged sounds create the perfect sonic chaos to surround the vocal.
On bass: James Eller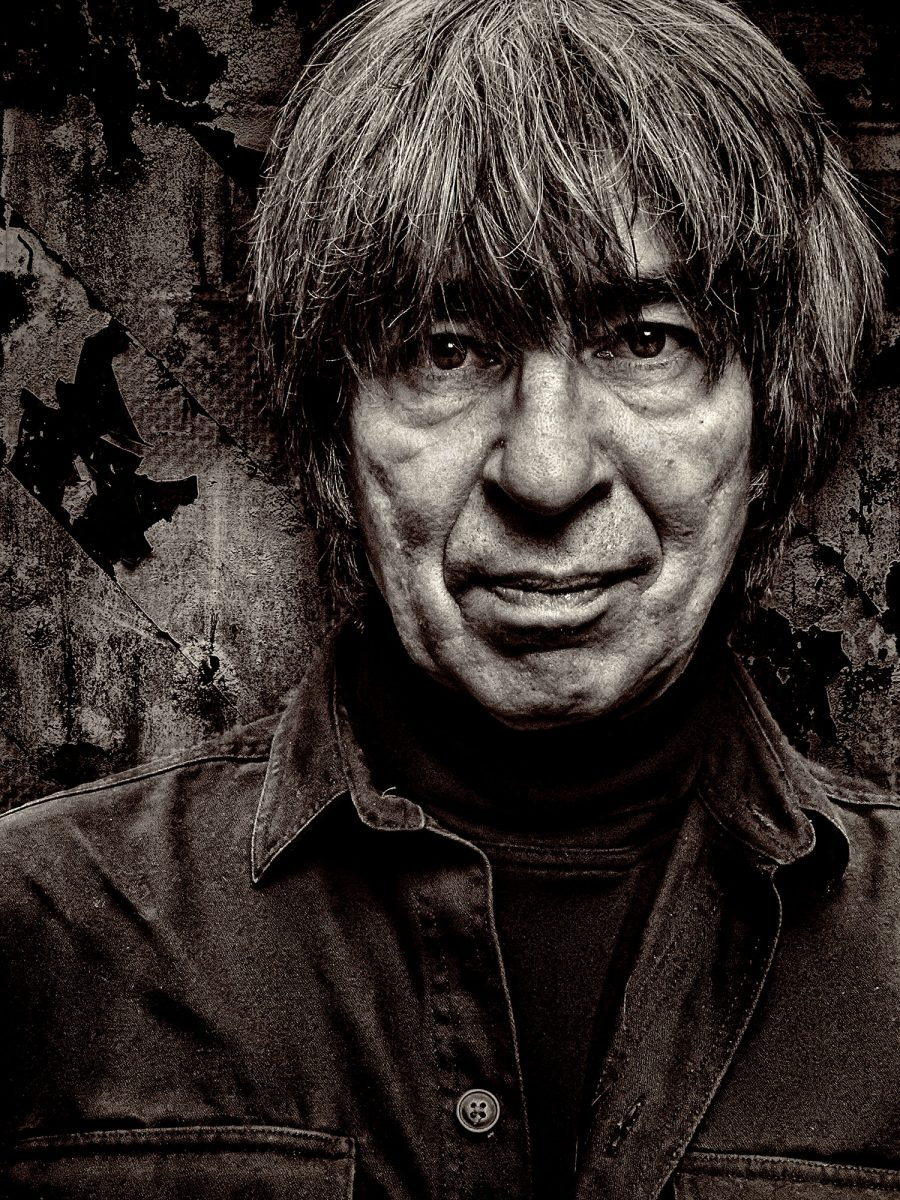 Photograph: John Claridge
Matt Johnson: I have worked with James Eller on and off for a very long time, notably on Mind Bomb, Dusk and The The Versus The World. Recently, he was musical director for my Radio Cineola band—which performed in the documentary The Inertia Variations.He also produced a version of 'December Sunlight' for the 45RPM compilation album, and so he is someone with plenty of good ideas himself. James takes the bass guitar very seriously, and is always very open-minded when it comes to trying out new ideas and sounds. He's quite happy to play very simply to support the song, has superb timing, and instinctively locks into a solid groove when partnered with a great drummer. Despite his personal warmth, James remains the coolest man on four strings. He has played with Nick Lowe, The Teardrop Explodes, Damien Saez, Kirsty MacColl, Billy Bragg, and The Pretenders, amongst many others.
James Eller: Playing in The The for the first time squared a circle for me. There would be a disconnect in my mind between the music I liked to play and the songs and lyrics I liked to listen to. As a bass player, I loved, and was heavily influenced by, bass-heavy, hypnotic 1960s and 1970s soul, r&b and disco music. Lyrically, however, I preferred very different songs and writers from the New Wave and Post Punk movements. With The The, I was able to combine the two. Matt's music is pretty bass-orientated, and he has written some great bass lines. To play his music I didn't have to adjust my playing or think about it at all. We both like space between the notes and a powerful simplicity. There's a very strong but not overt blues element in Matt's music, a kind of soulful yearning, which I think is at the core of all of it.
The '2018 Comeback Special' will also include artistic contributions from a variety of longtime THE THE collaborators, including show designer Kate Wilkins, who worked on the 'Naked' tour in 2000, and audiovisual collage artist Vicki Bennett (aka People Like Us) who has created the kaleidoscopic video installation for the tour. DJ Food will open at the three London concerts and other UK shows. He'll be hosting a Radio Cineola session and spinning a live, improvised collage of nearly four decades worth of The The material into a freeform 'Cineolascape'. Imagine tuning into a random radio station one night and hearing slices and segments of Matt's career blended together to give the audience a flavour of what's to come before The The take the stage. Support is provided in Dublin and New York by Xordox, the latest project of long-time associate JG Thirwellwho has known Matt Johnson since 1981.
200% magazine writes about the lengths to which artists go for their art. Matt Johnson goes even further. 
Interviews by Thierry Somers, founding editor of 200% and guest editor of the official THE THE tour book programme.
https://200-percent.com/the-the-2018-comeback-special/